Arivaa Lifestyle
Comments Off on Arivaa Lifestyle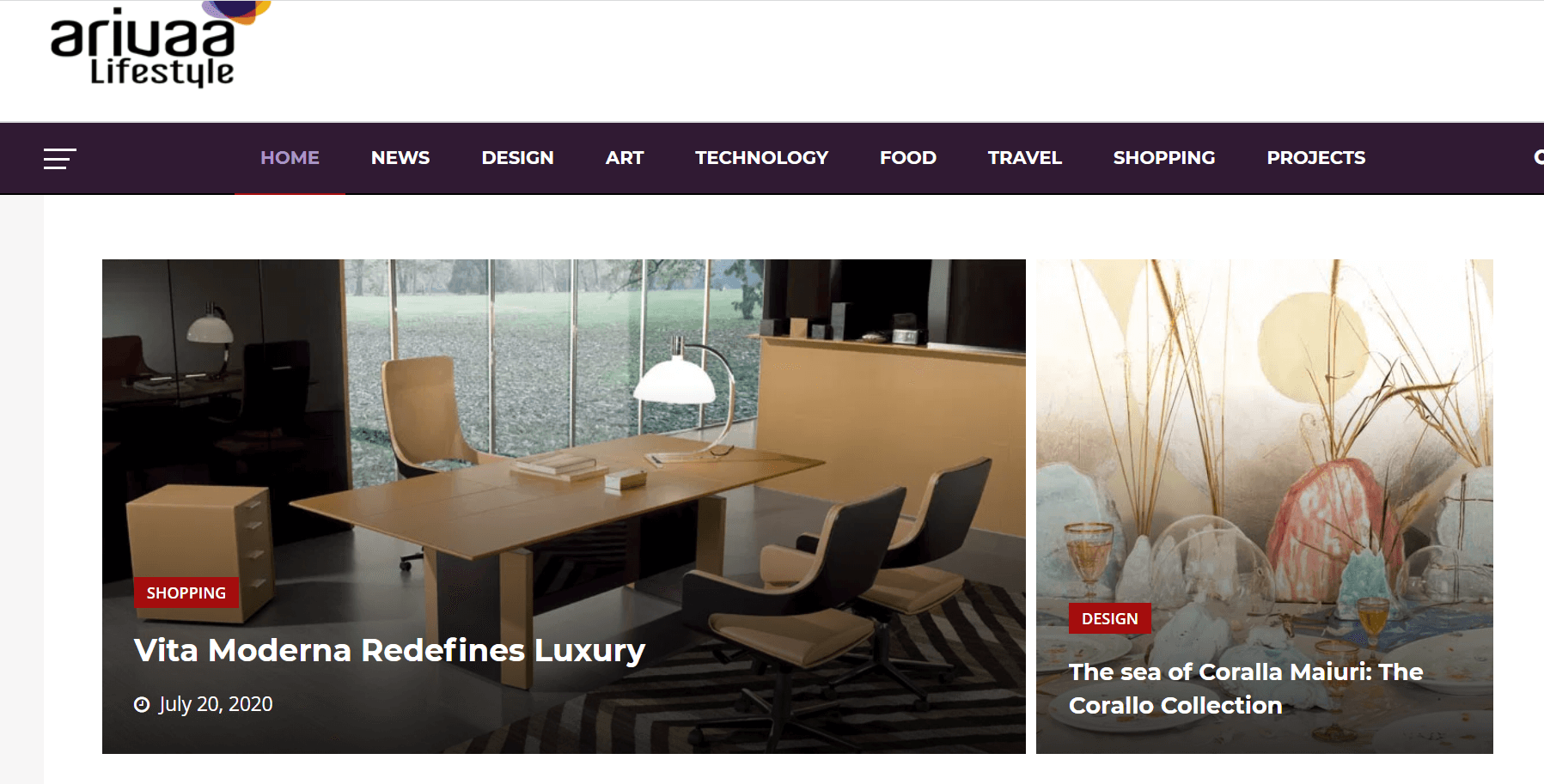 Dear All,
Further to the media request received from Arivaa Online portal. We have secured coverage on their portal today. The article is titled 'Vita Moderna Redefines Luxury' and it covers the new details on us and our brand portfolio as well. Amongst the products from the office desk collection, Tindari Outdoor and De Symetria have been featured with their product descriptions.
Please follow the link to view the coverage
https://arivaa.net/shopping/vita-moderna-redefines-luxury/
We are also featured on the Home Page of the website.
About Arivaa Lifestyle:
Arivaa Lifestyle is a Lifestyle magazine focusing on interiors and design covering design culture news, shopping trends, art, interviews, technology, travel, and food. It showcases projects that are warm, sophisticated, stylish, and fashionable.
Share post: